Sunday, July 23, 2017
Boston Sports Radio Primer....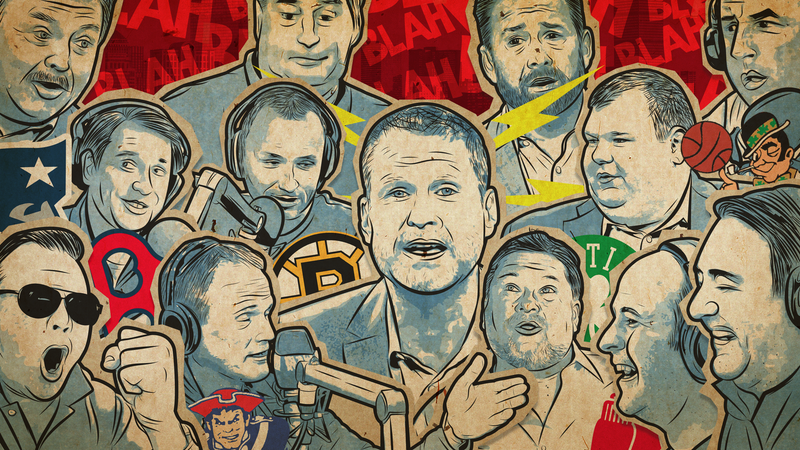 Ladies and gentlemen....from Deadspin, we bring you this primer on Boston sports radio....
A Field Guide To Boston Sports Radio Chowderheads
"Every day, it seems, a different Boston sports radio dipshit is delivering a take from a time when segregation was acceptable, getting attention for being five seconds away from challenging a listener to a parking lot fight for Tom Brady's honor."
Friday, July 07, 2017
WMEX off the air....maybe for good?
1510AM WMEX came to a screeching halt leaving the airwaves of Boston. The station signed-off Friday 6/30 at 6PM.
Unable to find a buyer and enter into a new lease agreement for the tower site, the current owners of WMEX, Daley XXL Communications shut down the station. They were unable to see their vision of a live/local (all day) rejuvenated talk station become sustainable.
May think the current operators were in over their head. After all, one of the owners/family members put himself on the air in the morning to "anchor" the station. (What is it that they say about a lawyer who acts as his own lawyer?) Did they understand programming? Did they understand business? Did they have any understanding of the advertising environment in Boston?
If they are looking for a buyer, they have severely hindered the purchase by actually taking the station off the air.
Daley XXL Communications bought the station for a song ($175,000 with no transmitter/tower or studio site....and virtually no billing.) I suppose they might be able to get more than that from the right buyer, and maybe recoup any losses. But the current state of AM radio, and this jinxed frequency make people wonder if it will ever be back on the air.
WMEX-AM off the air, maybe not for long?
"WMEX – once transmitted from towers on West Squantum Street and whose studios are located at Marina Bay – went silent the night of June 30."