Thursday, February 19, 2009
WEEI spreads sports network to the Cape
WEEI has announced its sports talk programming will spread to Cape Cod on or
around April 1 with the addition of (currently top-40) WRZE-FM 96.3 in Dennis, MA. They say that they will be able to reach 13 of 17 Arbitron-rated New
England markets with this move.
"The Rose" will become WEII-FM and its
powerful signal
will reach all of
Cape Cod and the Islands plus Plymouth County.
Currently WXTK 95.1 is the Cape's affiliate for Red Sox and Celtics games.
Friday, February 13, 2009
104.1 WBCN (circa: 1979)


More nostalgia!

Thursday, February 12, 2009
WCOZ was kick-ass Rock and Roll....!


The description of this video says 1982...but I think it is earlier than that.

By 1982, 94.5 was into their AC incarnation...followed by their flip to "The Zoo" WZOU.

Enjoy!

Tuesday, February 10, 2009
The prize that wasn't....

KDKA radio in Pittsburg
was for a long time was a Westinghouse sister-station to
WBZ in Boston.
Given KDKA's dial position proximity to WBZ (1020AM) it was difficult to pick up in New England. However, a lot of the programming concepts and ideas that you heard on WBZ were also heard on KDKA. The
"Piece of Cake"
commercials we saw with Dave Maynard here in Boston were used in Pittsburgh for their morning personality. Some may remember WBZ PD Chris Cross who moved from WBZ to KDKA (Is that a step up or down?) ;-)
Now they are both owned by CBS.
Recently KDKA was cited for a fake-on-air give-a-way where the host said he would give a million dollars to the 13th caller. (The listener and the FCC was not amused.)
I don't know the personality involved, if he was a veteran, or a part-time newbie...but doesn't this sound like something broadcasters learned at their first station?

Million-Dollar Joke
CBS Radio's KDKA/Pittsburgh, meanwhile, has received a $6,000 notice of apparent liability for alleged contest violations of its own. In 2007, the FCC received a complaint that KDKA personality Marty Griffin said he would give $1 million to the 13th caller and "a million an hour" thereafter. The complainant in the case was the 13th caller, who, after spending some time on hold and being disconnected, was told there was no million-dollar prize. The complainant told the FCC that an e-mail to Griffin got the response that the complainant was "the only person in the area who didn't get the joke."

When the Enforcement Bureau inquired, CBS provided a recording and transcript of the broadcast, saying there was no contest and the broadcast was a "harmless prank," not a contest or hoax under FCC rules. The FCC's NAL says, "CBS asserts that there was no contest and no $1,000,000 giveaway on station KDKA on the morning of November 26, 2007, and that there is no evidence that any caller believed that he or she had won $1,000,000 from the station."

CBS also cited the absurdity of the idea that KDKA would give away millions with no promotion, Griffin's frequent laughter during the broadcast, "preposterous details" given about where the prize money was kept, and Griffin's repeated claims that fewer than 13 calls had been received.

The FCC disagrees with CBS's contention that the broadcast wasn't a contest under FCC rules and says Griffin never clarified on the air that the contest was a joke or prank. The NAL notes, "The recording and transcript also make perfectly clear that the public was in fact misled by the contest announcements."
Two bits of trivia...
KDKA was one of the few stations East of the Mississippi to have the call letters that began with "K".
Westinghouse owned 3 big signal stations in sucession. 1010AM-WINS, 1020AM-KDKA, 1030-WBZ. no 1040 or 1050 station...but they owned 1060AM-KYW...another irregular call letter in the East that began with a "K".
Sunday, February 08, 2009
The greatest Boston radio personalities of the 1960s and 1970s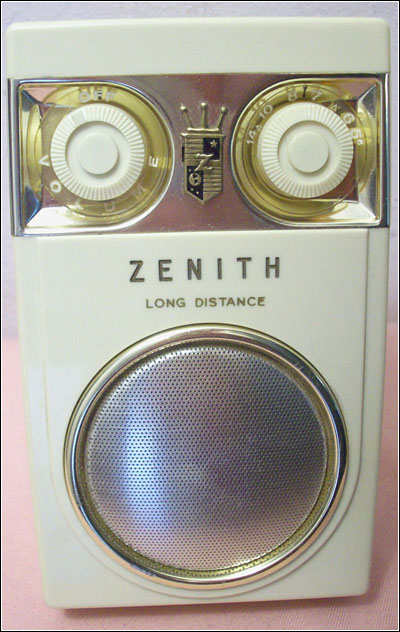 Eric H., lifelong New England native, wrote this piece for
VisitingNewEngland.com
some time last year. You may find you agree with many of his comments if you were an avid radio listener during that time.

The greatest Boston, MA, radio personalities of the 1960s and 1970s
Do you have the same memories for these pesonalities? Do you have any suggestions for the best radio personalities that are not on the list?
Tuesday, February 03, 2009
Radio today: Just trying to figure it out...
Sme may know Michael Epstein, of WBZ. He has a blog where he looks at the state of radio today..and where it is heading. You might find it interesting.

I'm tryin' to figure out the thinking here...
Monday, February 02, 2009
Local comments on a station event...
Someone made me aware of a local newspaper that wrote about a Kiss 108 promotion concert that took place in their back yard.
Sometimes stations can make these events sound fantastic on the air, even though they are poorly executed at the event.
After listening to the station promote their "Kiss 108 Jingle Ball" on the air would you have the same impressions as local reporter Tom Duggan who went to the event in Lowell in December 2008?
This is from the Merrimack Valley Patriot.
Lowell officials should put age limit on Kiss 108FM's Jingle Ball Concert