Friday, August 22, 2008
Leaving you with a smile for the weekend.....
Many who grew up in the Boston area remember the host of Ch 38's children's programming Willie Whistle.

They kept Willie's true identity a secret for many years, from what I understand the character was played by Dick Beech, who was a salesperson(?) at Ch 38, who is now retired in Florida.

I understand this program was done live..can you imagine the kids seeing this?



Tuesday, August 19, 2008
The Guy from Boston.....
You may have come across Joe Ligotti, the "Guy From Boston". If you did, you would remember it. He's a larger than life character in all manner...with a gift of gab. He appears to be an affable fellow, along with being mildly amusing.
I'm not sure how he got his start in the public eye, but after an appearance on
Leno,
a website,
Youtube videos,
numerous newspaper articles,
a MySpace page,
and a gig
doing commentary at Fox 25
...he now has a
regular weekend spot on WTKK.
They have paired him with longtime Philadelphia veteran from
WYSP "Huggy".
The Globe's Joe Diaz did this piece about the self-styled cigar aficionado that appeared in the Sidekick section:
The Guy From Boston: 'I'm the unstar'
The earlier incarnations of "The Guy from Boston" seemed to consist of "I'm mad as hell" rants...and were a little less...errrr..."family friendly". The latest appearances by Joe seem to bee much more toned down. (Jeesh I hope he doesn't have a heart attack!)
--
Saturday, August 16, 2008
Whats the future of Satellite Radio....?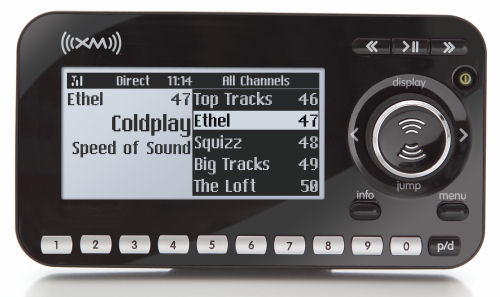 With the purchase by Sirius of XM radio, some may think it's clear sailing ahead for the new satellite monopoly.
This AP article indicates that the company is still carrying a massive amount of debt that could crush it.
There are still more challenges ahead for satellite radio....
Can Sirius XM Radio handle its $3.4b debt?
"Investors sold off Sirius shares yesterday at their lowest price in nearly five years. "The new company is going to face a lot of hurdles, both operating as well as financing," said Tuna Amobi, a Standard & Poor's analyst.

He was disappointed by Sirius's accumulation of 280,000 net new subscribers for the second quarter, not as robust a figure as hoped for.

Sirius's $1.3 billion of debt hasn't changed, but XM has taken on more debt and replaced some existing debt with other borrowing that carries much higher interest rates. XM has $2.1 billion in total debt, up from $1.7 billion at the end of March."
Wednesday, August 13, 2008
Arbitron re-issues Providence book.....
Arbitron discovered a possible ratings cheating scandal in Providence that points to some possible mis-doings on the part of
WPRO's John DePetro.

Ex-Hub talk host John DePetro faces ratings scandal
Arbitron decided to reconfigure and re-release the Providence book.
WPRO
management and John Depetro have had no comment...

WPRO and John DePetro mum on ratings flap
The reconfigured book was released on Monday.

Arbitron dials down ranking for John DePetro
Monday, August 04, 2008
Ratings......
The Spring rating results came out.
You can find the "12+" ratings
here....
And the Globe's Clea Simon has some more details
here.....
Sunday, August 03, 2008
Tidbits....
Here are some tidbits of news over the last few months (in no particular order):
Now you see him, now.......you STILL see him!
Boston's Mike Mullaney had scored the OM/PD gig at
WXRV "The River" in Haverhill,
decided to stay put at
CBS's WBMX Mix 98.5.
Second thought? Horror stories about Steve Silberberg? Or did CBS make him
an offer he couldn't refuse.
;-)
Glad your staying Mike! (Is it me or is WXRV the station of no return? Everyone seems to leave that place in a career body bag...)
--
Former WZLX and WBOS PD and talent George Taylor Morris has been named senior director of original programming at
XM.
He had been hosting a daily show on the
"Deep Tracks"
channel.

Rock Personnel Changes At XM
Here is an interview with George:
XM Radio Interview with George Taylor Morris
--
We said goodby to longtime WBZ radio newscaster Jim Mitchell.
Many people wrote their appreciate and remembrences of him. Not all of us knew he ran a bookstore in Warner, NH.
(Where the heck is 'Warner' anyhow?)
;-)
He was only 58. Much too young.
Veteran Boston Broadcaster Dies
New Hampshire's Concord Monitor did this story about Jim as the operator of the local bookstore.
Warner Loses an Old Friend
--
We say goodby to Joe Bergantino who did great work at
Channel 4.
It's sad to see him go after 22 years. Even sadder that there will be no replacement.
Bergantino Leaves WBZ
--
Magic 106.7's
"Exceptional Women"
program recently held their 11th annual Exceptional Awards luncheon.
One of the hosts of the program is
Gay Vernon
who is news director at Magic, but was heard on WROR's Loren and Wally show previously. She also did some work for WGIR in Manchester, NH.

Long-running Show Boosts its Local Focus
--
Our best wishes go out to one of the best programmers in the country. Steve Rivers, who programmed both
WZOU
and
Kiss 108
, left hospital on Friday, June 13, 2008 after he suffers a stroke in May.
He had recently been at
Top 40 KBKS in Seattle.
--
After some wondered aloud if
Opie and Anthony
would simply stay on XM and discontinue the agreement with CBS to simulcast the first 3 hours, O&A resigned with CBS...and will continue to be heard on CBS's
WBCN.

Opie & Anthony to Stay on Boston's Airwaves
--
Up at
WLOB in Portland Maine,
two hhosts were suspended for having an on-air joust in which a racial slur was utterred on the air.
Down East's Media Mutt has blogged about this:
Talking Ugly
According to Tom Taylor at Radio-info, the words were: "f-ing guinea".
--
Barry Nolan is let Go from CN8.
Many of us remember Barry Nolan as the amiable host of
Evening Magazine on Channel 4.

More recently he has been working for the
Comcast channel, CN8
(which is on channel 3 in my town, not 8!). I should say he was working there until he decided to go after
Bill O'Reilly.

Not So Free Speech
(I usually don't link to politcal blogs, but
Massachusetts Liberal
seems to have the story intact.)
Saturday, August 02, 2008
Remember this guy...?
Friday, August 01, 2008
Dear Tom....
The Globe's Charles Pierce who writes his column in letter form, penned a letter to WRKO morning man, Tom Finneran.
Double Trouble
Can someone get Tom Finneran a career counselor?
"Your morning burbling on WRKO makes Howie Carr in the evening sound like The Mercury Theatre on the Air. Against all odds, you are not canceled after 15 minutes."